The Challenge
Today, 80% of IMC sales comes directly for their website. Perry Friedman stated, "Because our website is such a critical sales tool, product images have always been important to our business, and getting more so every day."
IMC had been operating a small in-house photography studio for many years. Their image production process was manual involving renaming and copying files to folders, editing images directly from folders, and providing folder access to their website.
This process was further complicated by the fact that, until recently, their website displayed only one image per product. To show various angles and views of each product, they had to create composite images for each product. These composite images were time-consuming to create.
It was also inefficient to get images from production to their website and catalog management system.
Lastly, IMC's partners require product images and related data sent to them in a specified format and naming convention. This proved to be a resource-intensive task.
"Visual SKUs Amplify software is absolutely first class. After just over a year, we can honestly say that we cannot do without it. It helped wrap much-needed structure around our photography and image creation process. Our images now flow efficiently from production, to our website and catalog system, to our sales partners. The time saved and the impact on our business has been incredible."
Perry Friedman
The Solution
IMC needed a solution that would allow them to:
Structure image production for future scalability and new image types.
Review image quality before distributing to internal systems and external partners.
Manage image views efficiently (website upgrades allow multiple image views per product).
Centralize digital asset management in a single system.
Move images easily to the website and catalog system.
Send formatted images and associated data automatically to sales partners.
Amplify software met these requirements.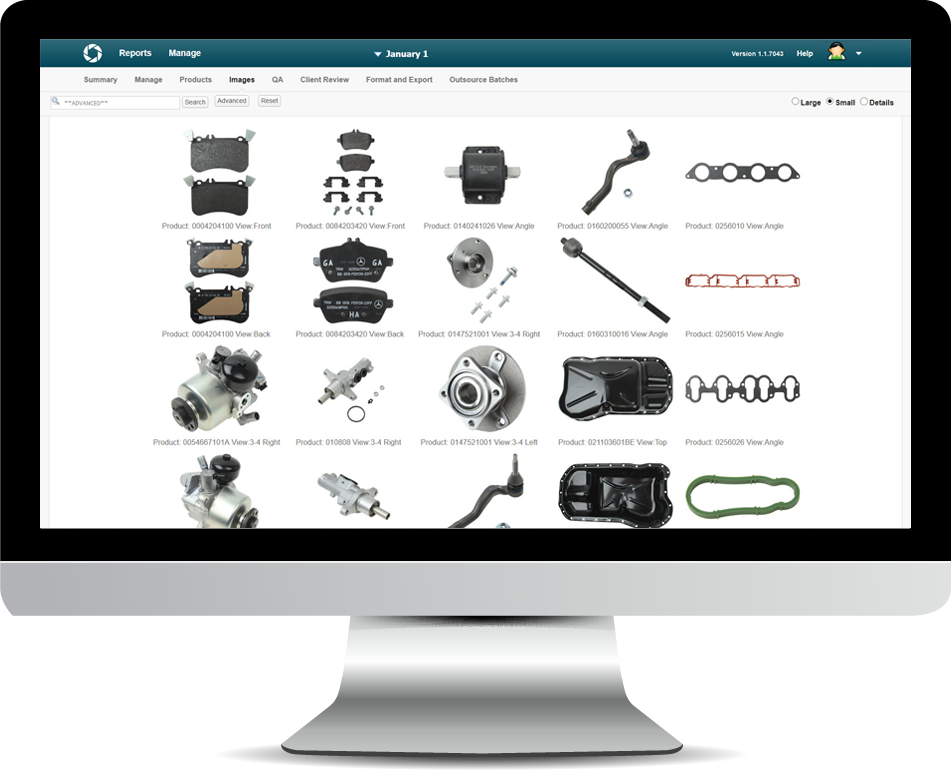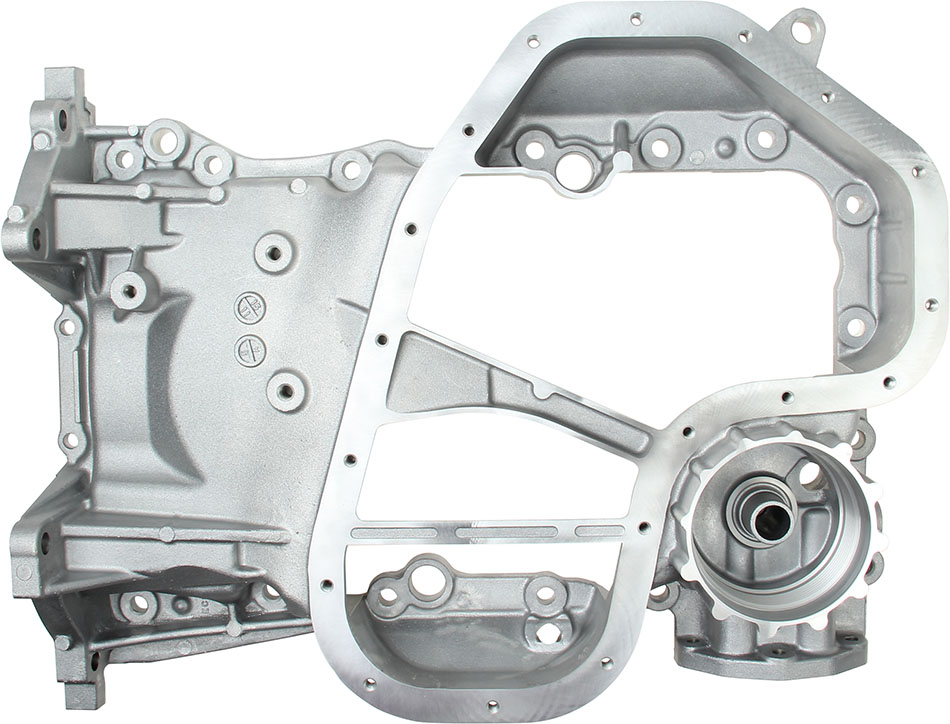 Amplify's Image Production Management system addressed IMC's need for structure, quality control, and multiple images for each product.
Structured Production: Amplify structures every stage of the production process from online project management, to product photography, to image editing and QA, to production reporting.
Image QA: When creating projects, Amplify allows IMC to include quality control steps. Images must be reviewed and approved before they move to the next workflow stage. Images that meet quality standards are sent to the DAM system, those that do not are re-edited or re-shot.
Image Views: IMC creates as many image views as required for each project. The views are defined on a product categorization basis i.e. by category, product type, or brand. The photographer knows which views are needed for each product during the photography process.
Amplify's Digital Asset Management system addresses IMC's need for centralized management, image distribution, and automated image formatting and sending.
Centralized Management: IMC manages and shares images and other assets from a centralized system accessible throughout their organization.
Image Distribution: DAM tools are used by IMC to pull images into their catalog system on a defined schedule. And DAM functionality pushes images to internal locations i.e. a network folder for their website to access.
Formatting and Sending: Each partner has a profile setup in the system detailing how they want images formatted (file type, dpi, dimensions, color mode, white space border, etc.) and named, where and how often to send images (i.e. FTP server, weekly), data to send with the images, and whether to send only 'net-change' images (new or updated images). These profiles are used to automate the process of formatting and sending images to sales partners.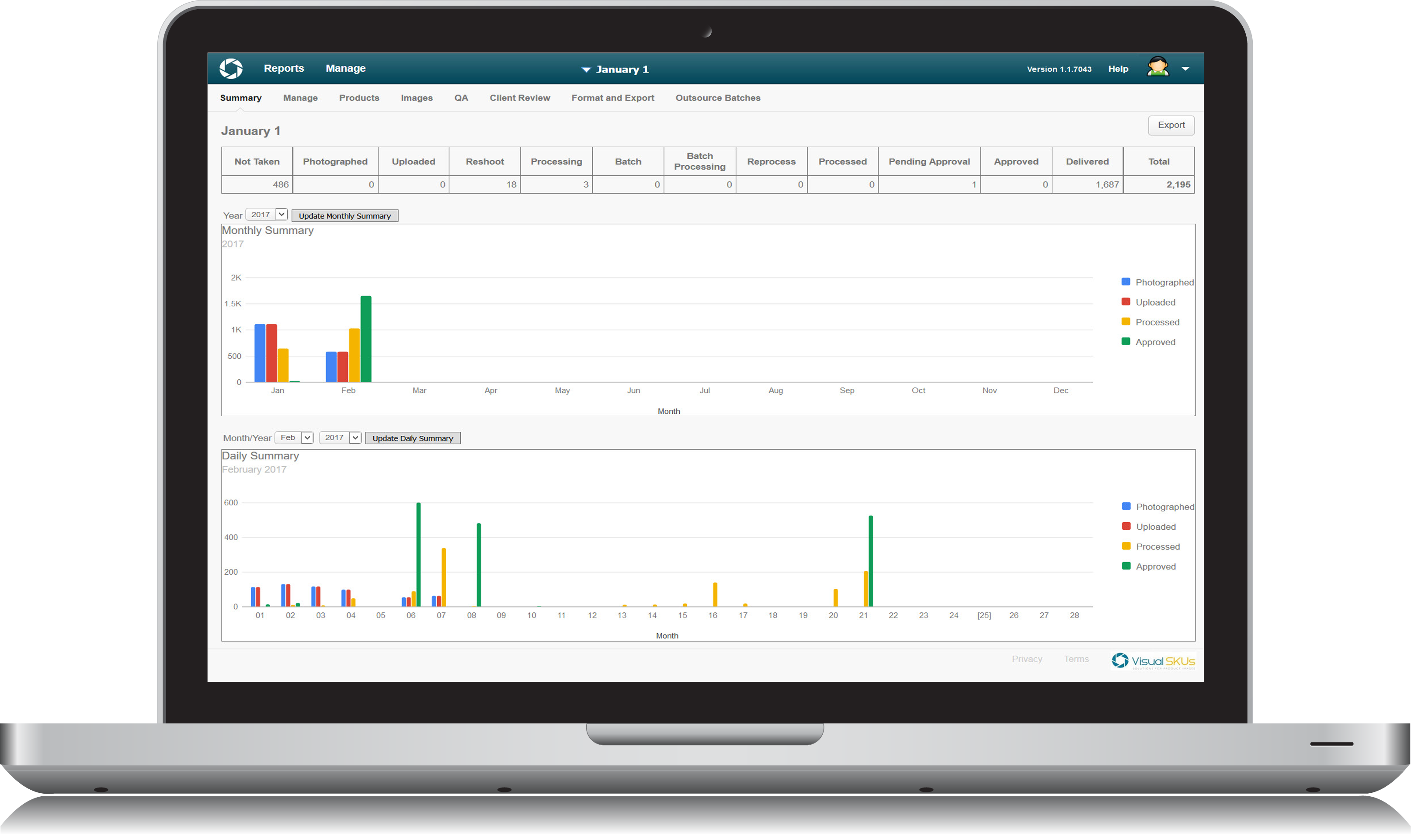 The Results
Visual SKUs' Amplify software suite has allowed IMC to:
Produce higher quality and more consistent product images.
Structure and streamline the entire process for creating and managing images.
Automate the process of formatting and sending images to systems and partners.
Higher Quality Images
With Amplify, IMC's photographers no longer manually copy, rename, or sort through image files. They know exactly what images each product requires. The system takes care of image cataloging and the 'product-image view' association. Repetitive tasks like file renaming and copying have been eliminated allowing photographers to focus on image quality and production.
Amplify's image review workflow steps ensure that images are reviewed and meet IMC's image quality standards.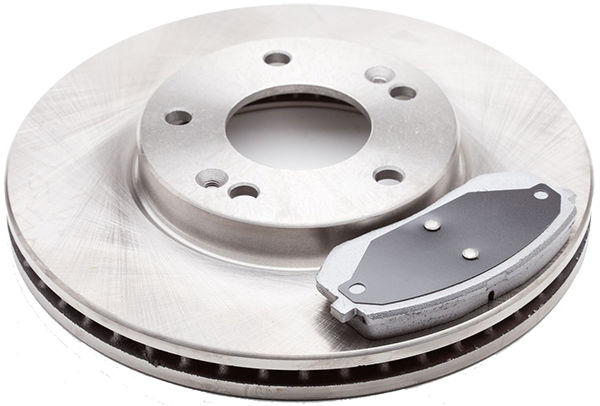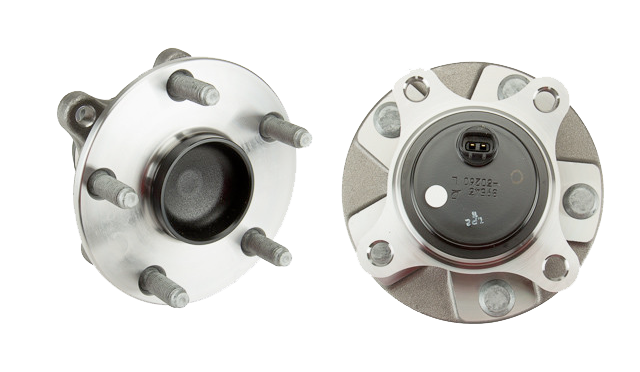 Structured Production Workflows
With Amplify's workflow steps for project set up, photographing products, editing and QAing images, and monitoring production, IMC's image creation and management process is now efficient and structured.
Image views for each product are now defined in the project setup making the process of capturing multiple image views for each product simple. Photographers know exactly which views to capture for each product, eliminating manual tracking or sorting through folders to determine which views have and have not been taken. IMC now averages over 3 image views for every product photographed.
Photographers, editors, and project managers have realized efficiencies in how they do their specific tasks. Repetitive, manual tasks have been eliminated. IMC is now positioned to scale production and to expand into new image types, i.e. 360 images.
Automated Image and Data Distribution
IMC has realized many benefits from Amplify's image and data distribution functionality.
On a predefined schedule, images managed in Amplify are automatically formatted, named, and either sent or pushed / pulled to their website, catalog system, and external sales partners.
The benefits to IMC are significant.
Resources required to distribute images are minimal, images are available in the catalog management system quickly, and images are generating sales on their website and with their marketplace partners sooner.
Automatically formatting, naming, and distributing new and updated files only saves bandwidth and gets images into internal systems and sales channels faster.