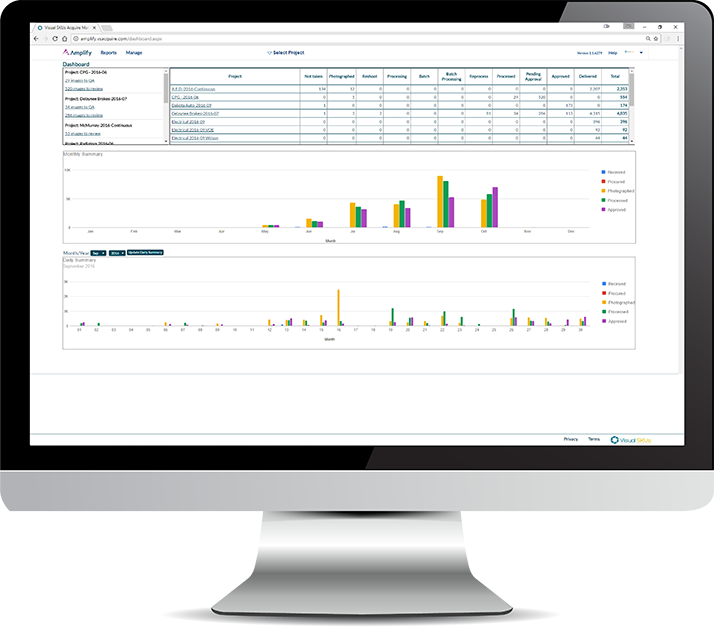 Manage Image Production Online

Anywhere, Anytime Project Management

Amplify's project management portal allows you to set up complex product photography and image production projects and manage them anywhere, 24/7. With Amplify you can:
Upload and manage product lists
Create product and image attributes like product groups and categories
Create and assign views to products and categories
Define data to be collected during the photography process (i.e. weights and measurements)
Assign users to projects
Establish workflow steps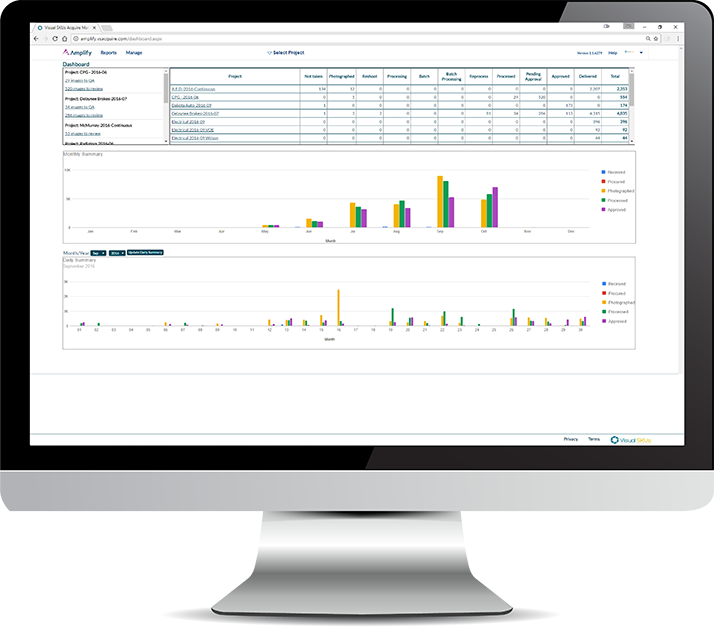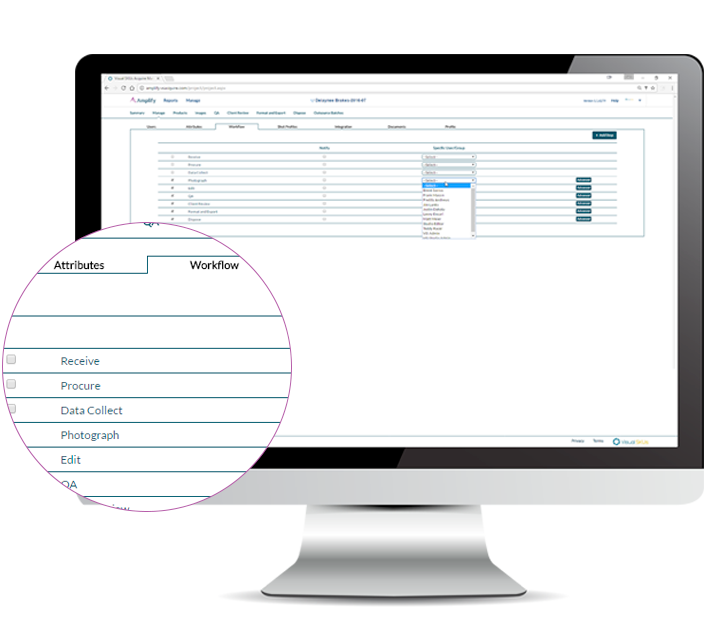 Customize Project Workflow Steps

Tailor Production to Unique Project Requirements

Amplify allows you to easily define the appropriate workflow steps regardless of the type and size of your product photography project. Some of the most common workflow steps users manage through Amplify include:
Receiving products at the studio
Collecting product data
Photographing products
Editing and QA of images
Formatting and exporting images
Returning products to inventory
Every project is different – some are basic with only a few steps in the workflow process whereas other are complex involving many workflow steps. Amplify can manage it all.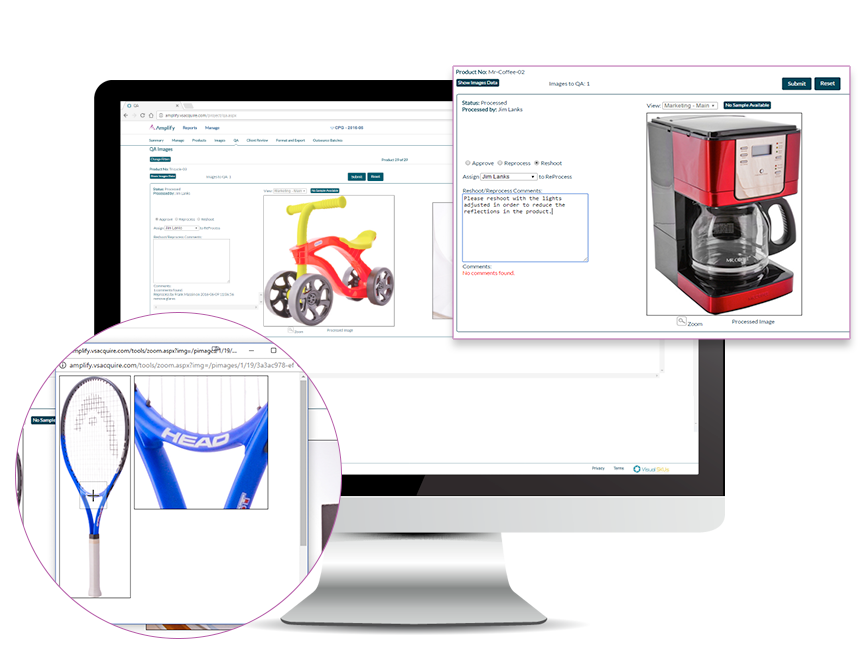 Control Image Quality

Ensure All Image Meet Your Quality Standards

Amplify has built-in QA processes allowing each image to be reviewed for quality. Images that do not pass QA are sent back for further editing or reshooting. Comments are included with the rejected images so editors and photographers know why they did not pass QA.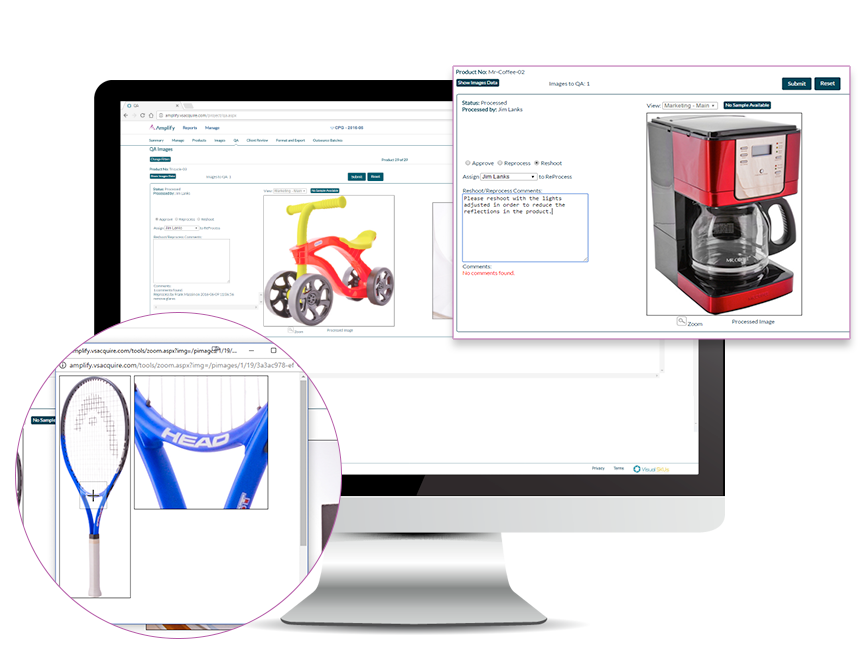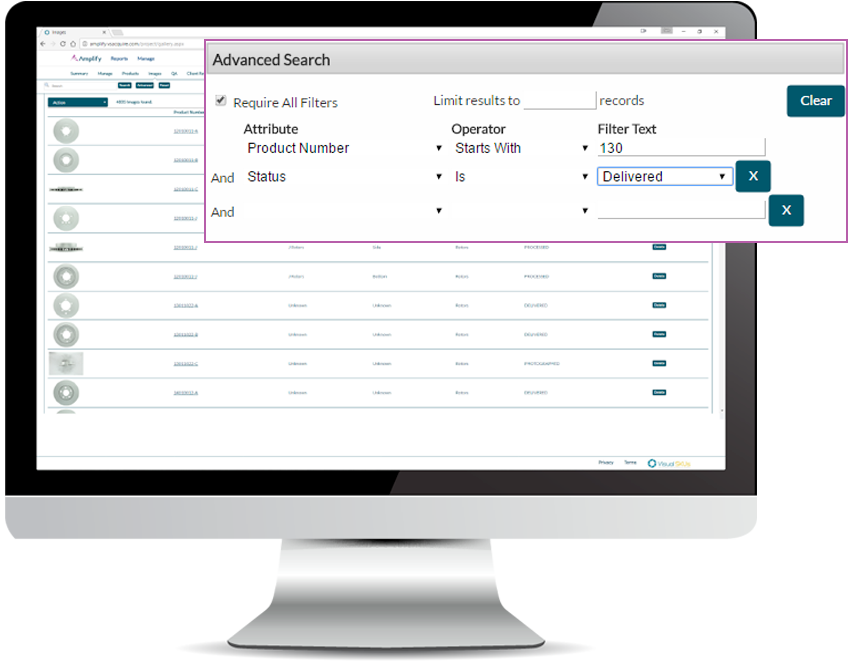 Search & Edit Images
Manage Images at All Stages of the Production Process

Amplify can provide visibility into the various stages of production for product photography projects of any size. Production managers can create advanced search queries to display products by production stage, allowing them to edit image information and associated metadata.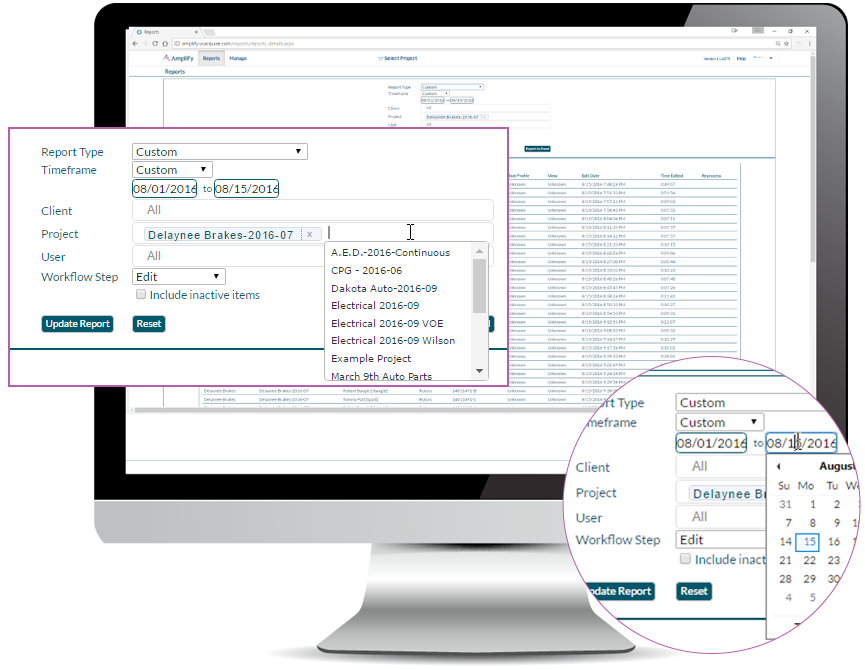 Generate Production and Image Reports
Track Project Progress and Report on Image Data

Amplify collects photography and image production data and all image, product, project, and users related information. Project and system-wide dashboards display daily and monthly photography and image editing, QA, and formatting production. Custom reports can be created and downloaded for further analysis and for distribution to project stakeholders.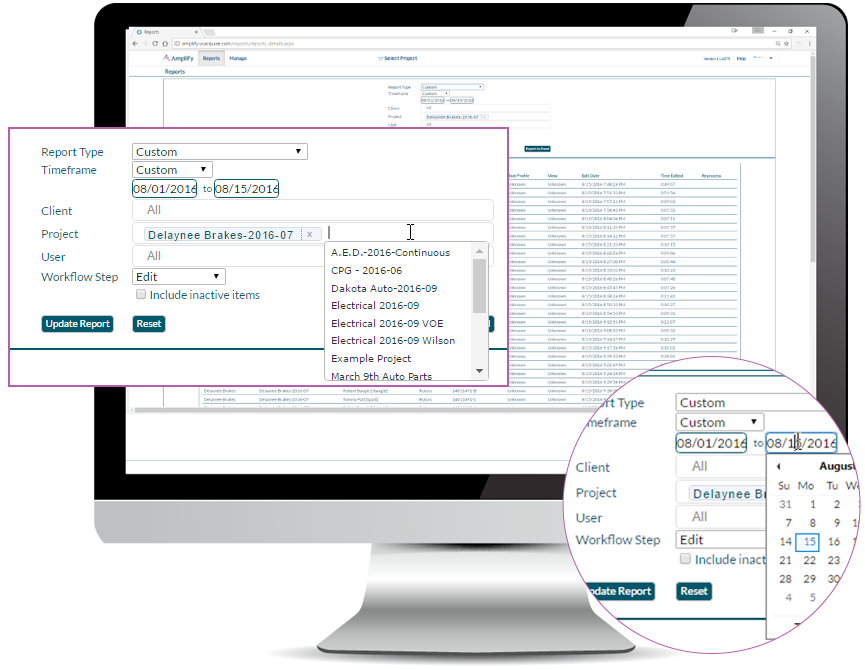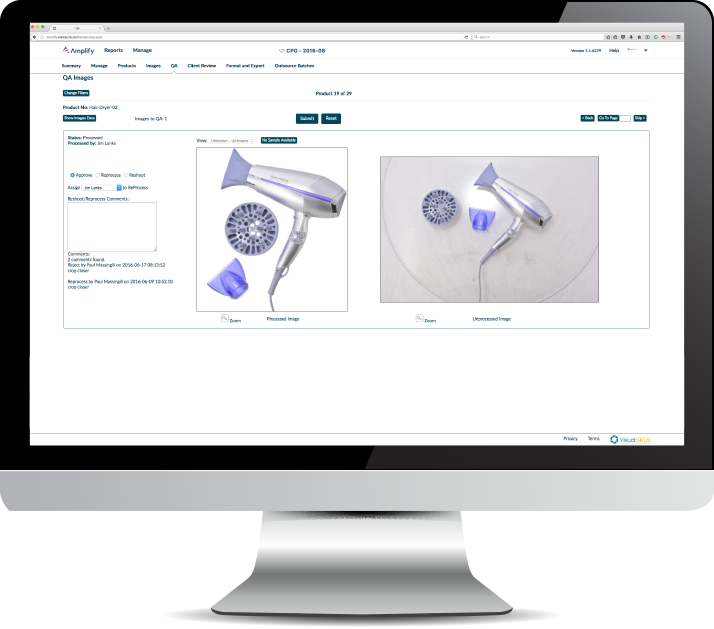 Manage Photography Process
Reduce Manual Tasks, Increase Photographer Focus

Photographers love Amplify because of its ability to eliminate manual tasks associated with:
Entering and reading SKU numbers and UPC codes
Creating sample images
Coordinating image views
File renaming
Managing Photography Software
Entering image-related data
Tracking images taken
Copying files from folder to folder
Amplify allows photographers to focus on what they do best – taking high-quality images, fast.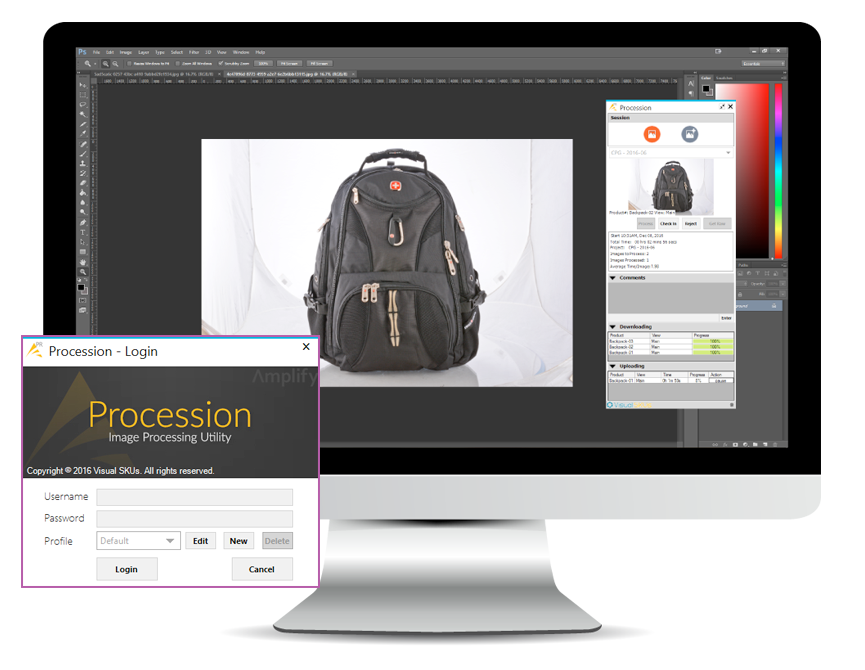 Manage Image Editing Process
Editors Work Anywhere, Anytime, on Any Project

With Amplify's image editing management workflows, editors can be located anywhere in the world, they can easily switch from project to project, their production activity is tracked, and image download and upload is automated. Image editors work in Photoshop without ever having to manually download or upload images. They are able to focus their time and effort on creating high-quality images, not on file management.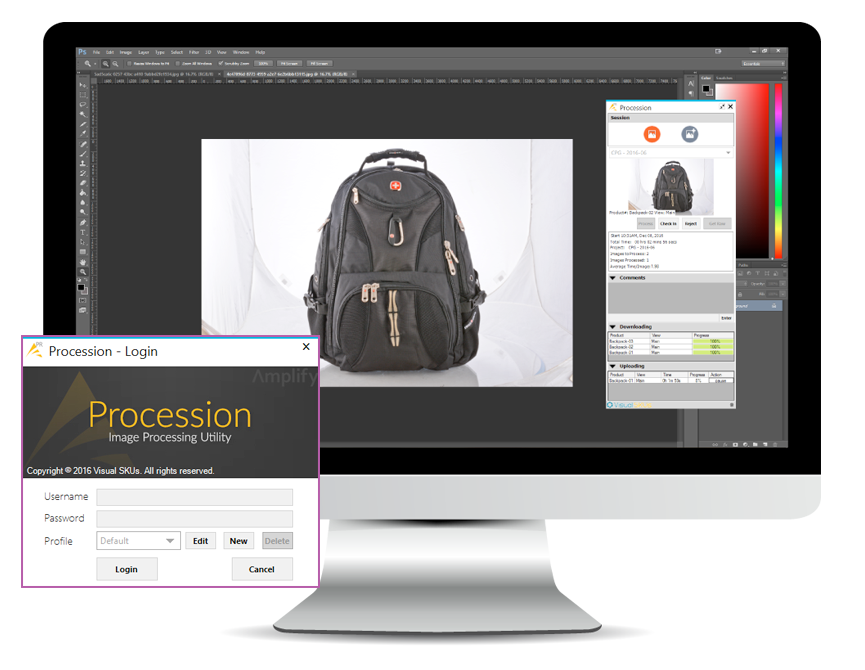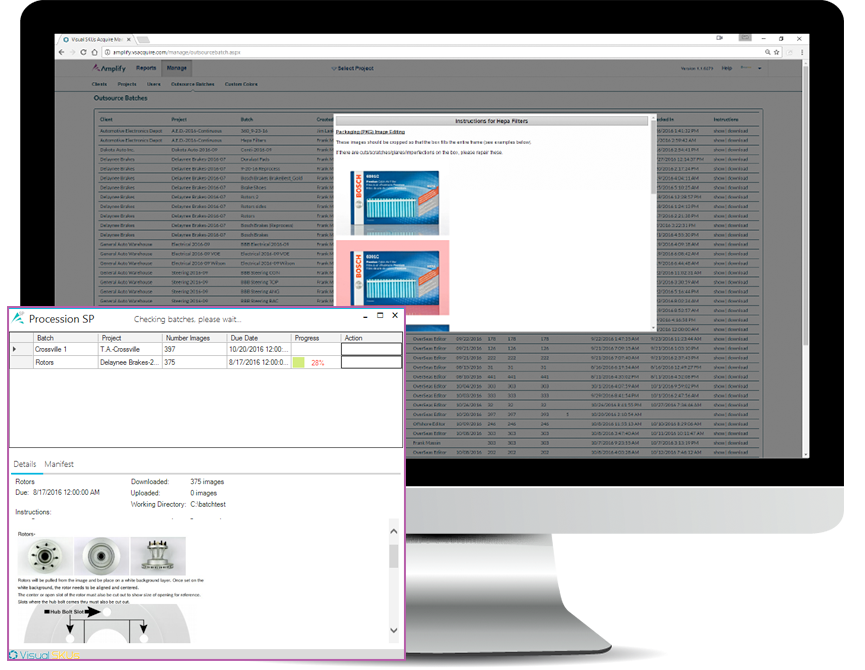 Outsource Image Editing
Easily Outsource Images Editing to Service Providers

When the number of images that need editing exceeds the capacity of the internal editing team and / or the cost of editing is too high, outsourcing to an external service provider is a viable option. Amplify has built-in functionality allowing images to be batched and allocated to a service provider. The provider uses Amplify to download images to be edited and upload final edited images. All production is tracked by the system and can be reported on. Outsourcing image batches scales production and lowers costs.