Configure DAM for your Business
Setup Amplify's DAM capabilities to meet your unique business needs – Your DAM, Your Way

Amplify allows you to fully configure its DAM capabilities so that it meets your company's specific digital asset management, organization, and sharing needs. Amplify allows for organizations to configure:
Structure, type, and number of Digital Asset Libraries
Type of data associated to assets
Data security and asset access
Destination profiles and asset formats required
Custom Reporting on all aspects of the digital assets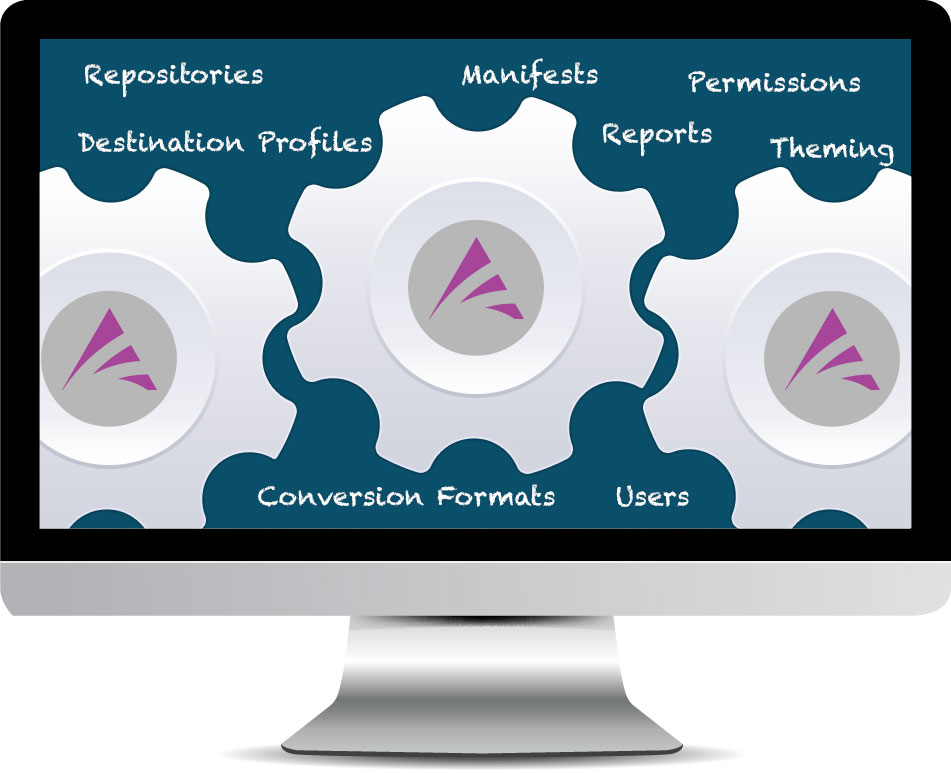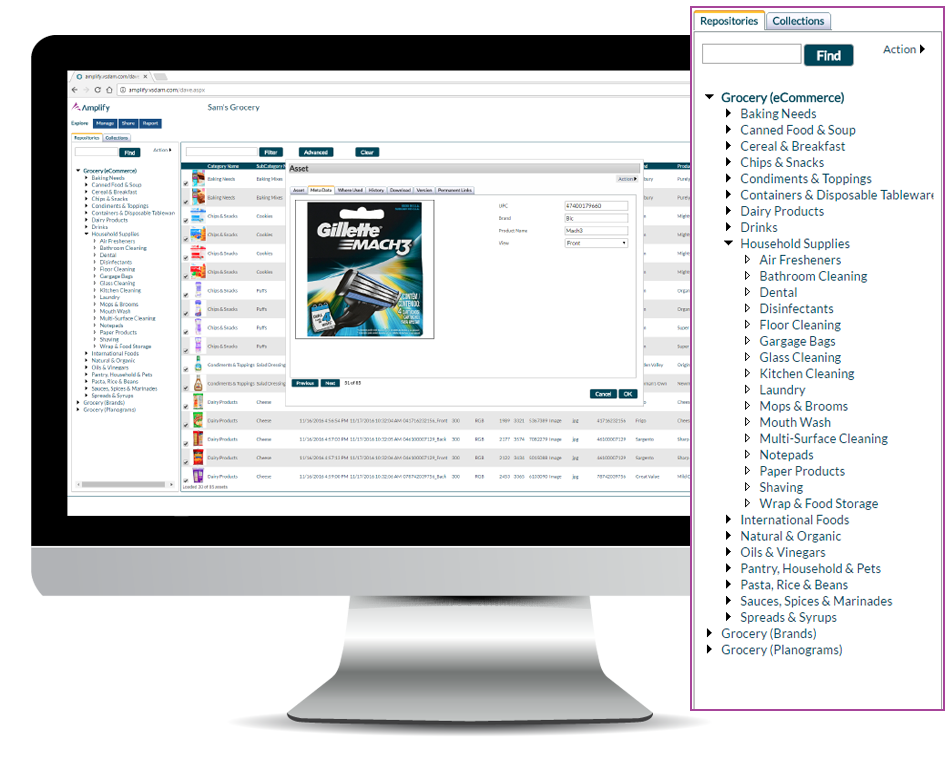 Create Digital Asset Libraries
Define Specific Folder Hierarchies for Each Library – Easy Access and Navigation

Amplify's library system is flexible and intuitive, allowing you to create an unlimited number of libraries, each one with a specific user-defined hierarchy. Asset libraries can be segmented based on data properties in the system and then grouped in a collection for long-term management or in a basket for immediate action. No matter how many brands, sub-brands, products, and types of assets your company manages, Amplify gives you the freedom to organize your assets according to how they are navigated and managed, improving usability, efficiency, and accessibility.
Bulk-import Digital Assets & Metadata
Mass Assets and Data Upload – Populate Your DAM Quickly & Easily

Amplify allows you to upload large quantities of digital assets and related metadata with ease through pre-configured templates created specifically for your unique business.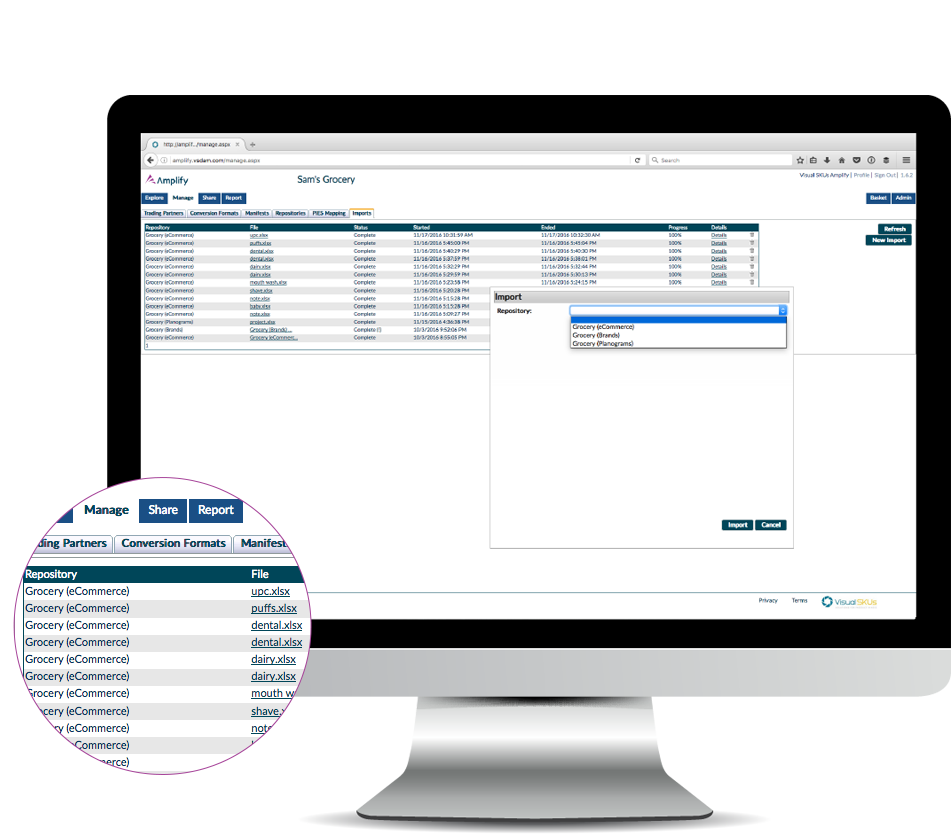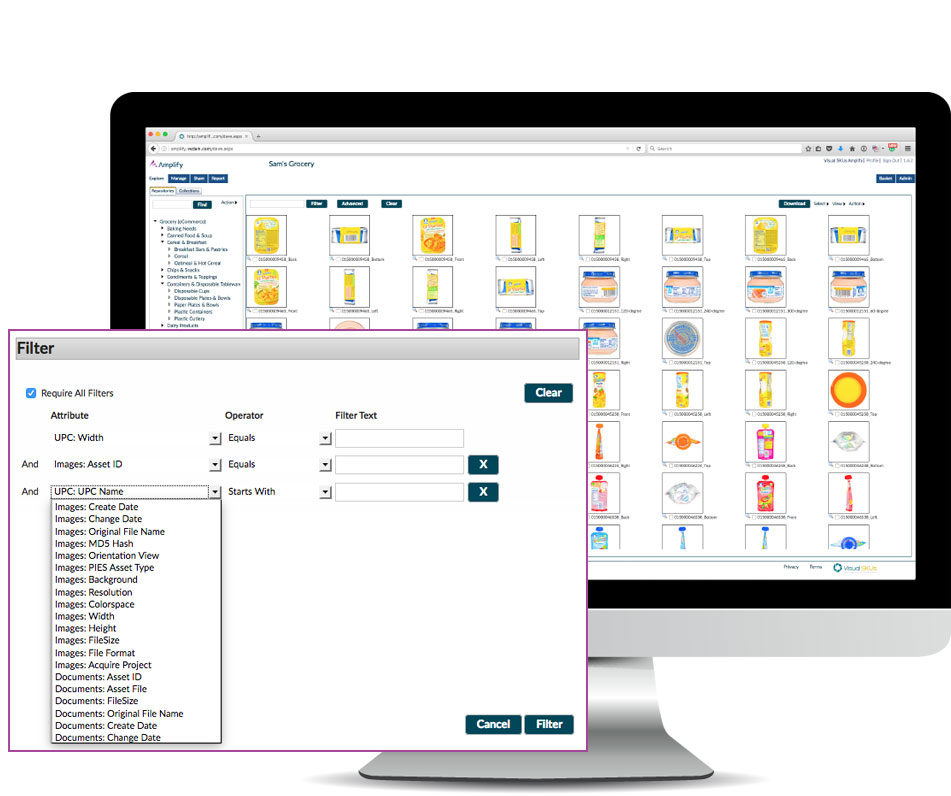 Search for Digital Assets
Keyword and Advanced Search – Build Simple or Complex Search Queries Easily

With Amplify, users can enter keywords for quick searches or build complex searches involving any data properties in the system i.e. uploaded range date, asset size and type, file name keywords. Amplify's powerful search engine will allow you to find your digital assets quickly and easily.
Manage User-definable Metadata
Import and Manage Metadata – Add Value to Your Digital Assets

Metadata adds value to digital assets. It allows users to categorize assets based on specific data criteria, search for and find assets meeting specific properties, and manage assets more efficiently. With Amplify, metadata attributes can be added individually or by importing metadata sets. These attributes can be associated to the assets at the library, hierarchy, asset type, and asset level. Combined with advanced search functionality, digital assets can be grouped based on metadata attributes and managed accordingly.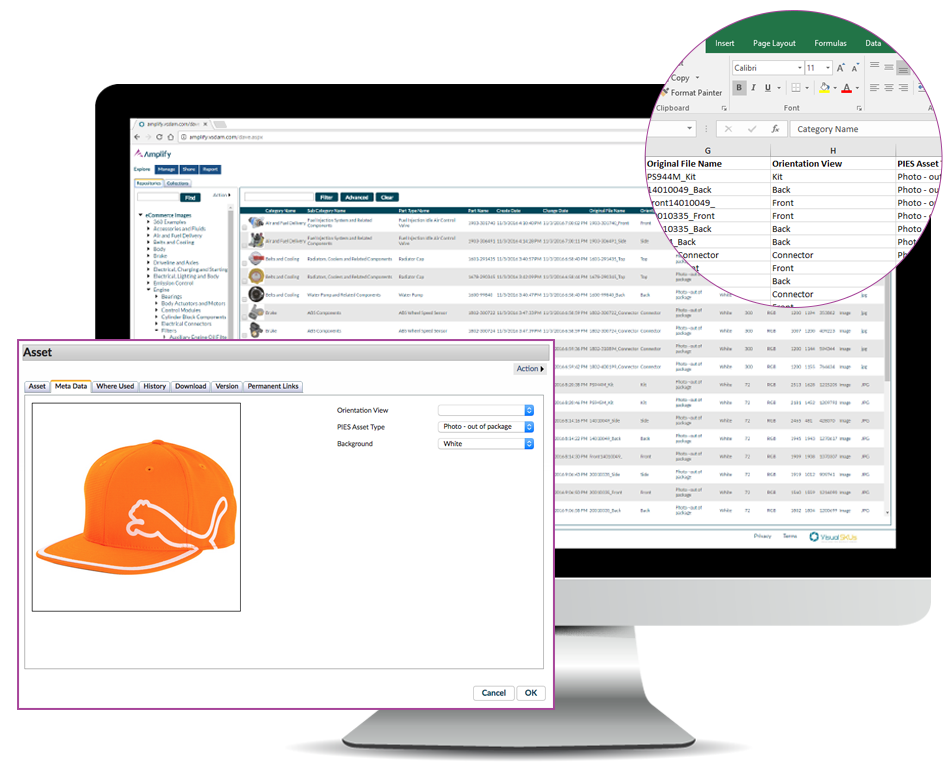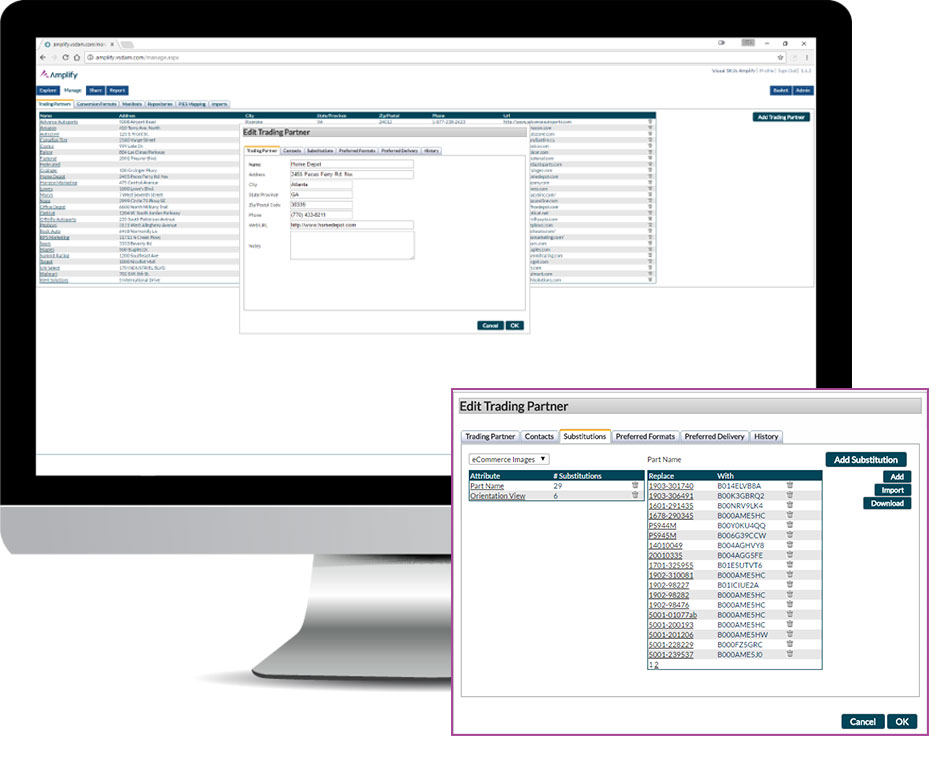 Manage Asset and Data Distribution Profiles
Detailed Digital Asset and Data Profiles for Sharing with Systems and Customers

Amplify allows you to create and manage digital asset profiles to meet all your unique internal and customer-distribution destinations. Amplify's profiles manage all of the unique requirements for how the assets need to be formatted, named, and sent. This level of automation eliminates errors and increases efficiency.
Generate Digital Asset Reports
User-defined Reports – Insight into The State of Your Digital Assets

With Amplify's user-definable reporting engine, detailed reports can be generated on asset libraries, hierarchy levels, and all data properties in the system. These reports can be saved and ran as required